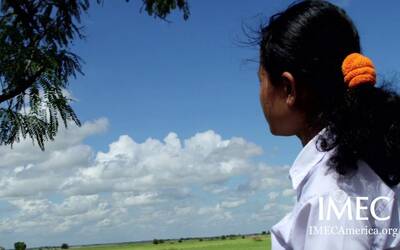 IMEC's Mission
IMEC's mission is to transform impoverished communities around the world. We provide equipment solutions for health care, agriculture, and education projects in developing countries. We work in collaboration with other humanitarian organizations, governments, faith-based groups and individuals. Together, we have transformed communities in over 80 developing countries since 1995. With the help of our humanitarian partner organizations, the dedication of our volunteers, and the generosity of our donors, IMEC has served impoverished communities in over eighty countries, providing equipment solutions to hundreds of facilities in impoverished regions of the world. We have provided tools for doctors in Kenya, sent hospital equipment to Vietnam, delivered maternal, infant and pediatric programs to Haiti, sent farming equipment to establish small farms Peru, brought medical supplies to Uzbekistan, and delivered classroom equipment and supplies to Jamaica. IMEC provides equipment, tools and supplies through IMEC Suites. Each Suite contains all of the equipment, tools and supplies needed to operate a service or department. For example: an Exam Room Suite contains all materials necessary for a to doctor to operate an exam room; each Family Farm Suite provides a local farmer with the tools he or she needs to set up and run a small farm; and our Classroom Suites provides the desks, chairs, chalkboards and other materials a teacher needs to create a classroom for his or her students. IMEC serves the needs of local doctors, nurses, teachers and farmers, relying on their knowledge of which materials are most needed for their communities.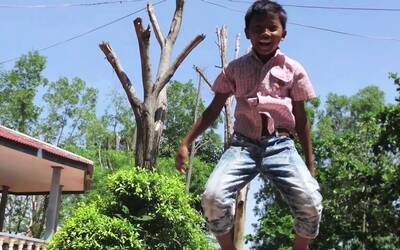 IMEC's Guiding Principles
We serve all who need us, without regard for religion, ethnicity, or political affiliation. We perform every task with respect for those we serve, and those who give so freely of their time. We have the utmost respect for our planet and operate programs to help reduce environmental waste. We are a path for caring and dedicated volunteers to usefully serve those in need. We promote a spirit of trust and cooperation among the partner organizations with whom we collaborate. We remain focused and true to our mission, regardless of the circumstances.  
IMEC's Long-standing History of Non-Profit Humanitarian Work
IMEC is the result of the passion, vision and management experience of Tom Keefe. During a time period when many U.S. hospitals were consolidating and discarding medical equipment, Tom visited India. There he made the connection that our surplus goods could be recovered instead of discarded, and could help alleviate poverty–not only in India, but all over the world. Upon his return home, Tom acted out of deep conviction and belief, and in 1995 IMEC began in Tom Keefe's home garage. Applying his 20 years of senior management experience in hospital administration, Tom developed a system to take "discarded" or retired medical equipment and deliver this humanitarian aid anywhere it was needed. IMEC's work to combat poverty and through Transforming impoverished communities continues today in a modern, well-equipped 150,000 square foot workshop and distribution center. Tom's core philosophies are still the heart of the organization: reduce environmental waste by recovering surplus equipment and supplies, bringing those materials and hope to impoverished communities who need humanitarian support, doing so efficiently and with respect for the life and spirit of the people who use it, and for the planet we call home.